▲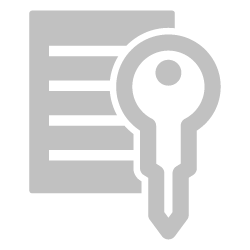 -Privacy policy-
Isis Corporation (hereinafter expressed as "Isis") has established Privacy Policy as follows and constructed a mechanism to protect personal information, and strives to continuously promotes protection of the personal information by ensuring that all officers and employees recognize the importance of the protection of the personal information and comply with the Privacy Policy.
Management of personal information
In order to maintain the accuracy and up-to-dateness of personal information of customers and to prevent unauthorized access to the personal information or leakage, loss, falsification, or damage of the personal information, Isis places strict controls on the personal information by taking necessary measures and implementing safety measures such as maintaining security systems, establishing management frameworks, and carrying out thorough employee education.
Intended use of personal information
Personal information that Isis has kept from customers is used for sending e-mails or documents and the like from Isis to the customers as information or answers to questions.
Prohibition of disclosure and provision to third parties
Isis appropriately handles the personal information that Isis has kept from a customer and does not disclose or provide it to a third party except in the following cases:

•When a customer has given a prior consent to the disclosure or provision
•When Isis consigns a task to the third party to achieve the services that a customer requests
•When complying with laws and regulations
Inquiry from a customer himself [herself]
When a customer requests to disclose/revise/delete his [her] personal information, Isis responds to it after an identity verification of the customer
Compliance with laws and regulations and reviewing the privacy policy
Isis strictly observes the Act on the Protection of Personal Information, relevant laws, guidelines established by the Japanese government and other regulations, and also appropriately reviews the privacy policy to strive to improve the policy.
Inquiries concerning Isis's handling of personal information should be directed to the followings

Isis Corporation
5-17-3, Okusawa, Setagaya-ku,
Tokyo, Japan 〒158-0083
TEL:+85-3-3718-5050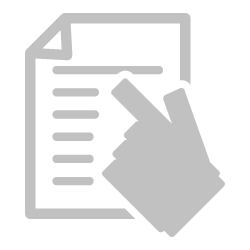 -Terms of Service-
Thank you for visiting the website of Isis. Please notice the following terms when you use this site.
The website of Isis is operated for the purpose of providing information on the services of Isis to general customers or buyers.
Notice concerning the operation of this website
This website is a formal homepage of Childcare section of Isis Corporation and is operated and maintained by Isis Corporation.
Notice concerning the link to this website
As a General rule, you can set up a link to this website freely. However, the link or the method of setting up the link that Isis has judged inappropriate may be refused or asked to remove.

URL https://isis-co.com

Notice concerning the contents of a third party website
Isis disclaims any responsibility for the contents of third parties' website that are linked from Isis website.
Notice concerning Copyright
•The copyright of this website belongs to Isis corporation.
•Please notice that any duplication, reproduction or copying
of the pictures or sentences appearing on this website
without prior permission infringes on copyright.