▲
-Industrial Information-
"Isis Corporation
Goddess Isis Goddess Isis is a goddess of ancient Egypt.
Isis governed death and regeneration and was worshipped
as a goddess of fertility. Isis is thought to be a symbol of a
good wife and wise mother in Egypt.

Message from the president
Isis Corporation has been established with a view
to supporting working women and their family.
It supports and assists those women with its wide range
of business operations such as cosmetics,
childcare, and medical scrubs.
President & Representative Director 
Yoshiko Yamamoto

[Brief Personal History of Yoshiko Yamamoto, M.D.]
After obtaining the medical degree from Showa University School of Medicine, Dr. Yamamoto began her clinical career at Department of First Internal Medicine, Showa University School of Medicine. However, she retired from the department in order to raise her children. Afterwards, she participated in preventive medicine, health care, and geriatric medicine through various experiences such as at ningen docks, as an industrial physician, and at elderly care nursing facilities. At present, she is engaged in the study of anti-aging because she has keenly felt that anti-aging must be the future direction of medicine.

Our company is an associated company
of Yokohama Medical Group.
We have established this company with a view to delivering
hospitality to medical sites where the atmosphere
tends to be rough and with a view to supporting
working women and their family, while having
medical ethics as the evaluation standard. We will contribute
to the society by offering places and products by which
many people, not only the people in the medical field,
can vividly live and enjoy their lives to the fullest.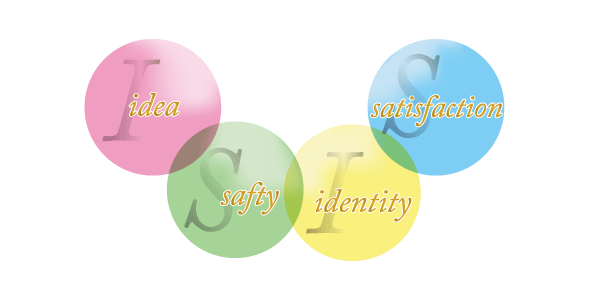 Company Name

Isis Corporation

President and
representative
director:

Yoshiko Yamamoto

Office Location

5-17-3, Okusawa, Setagaya-ku, Tokyo, Japan 〒158-0083

Tel.

03-3718-5050

Founded:

July 7, 2011

Capital

JP Yen:5 million

Scope of Business

Medical Supplies

Childcare

Cosmetics

Importer of medical scrubs;"from white coats to scrubs"

Childcare within hospitals

"Nefela" brand products originated from Ostrich oil

Tie-up medical institutions
Kikuna Memorial Hospital
4-4-27 Kikuna, Kohoku-ku,
Yokohama, Japan 〒222-0011
Shin-Yokohama Rehabilitation Hospital
2628-4 Sugatacyou, Kanagawa-ku,
Yokohama, Japan 〒222-0011
Kikuna Memorial Clinic
3-19-8 Kikuna, Kohoku-ku,
Yokohama, Japan 〒221-0864
YMG Home Support SynthesisCenter
666-1, Mamedocho, Kohoku-ku
Yokohama, Japan 〒222-0032
Ookurayama Memorial Hospital
1-1-23 Tarumachi, Kohoku-ku,
Yokohama, Japan 〒222-0001
Ibaraki Rehabilitation Hospital
360,Dochi Moriya ,Ibaraki,
Japan 〒302-0112
Kawasaki Memorial Hospital
20-1 Shiomidai, Miyamae-ku,
Kawasaki, Japan 〒216-0013